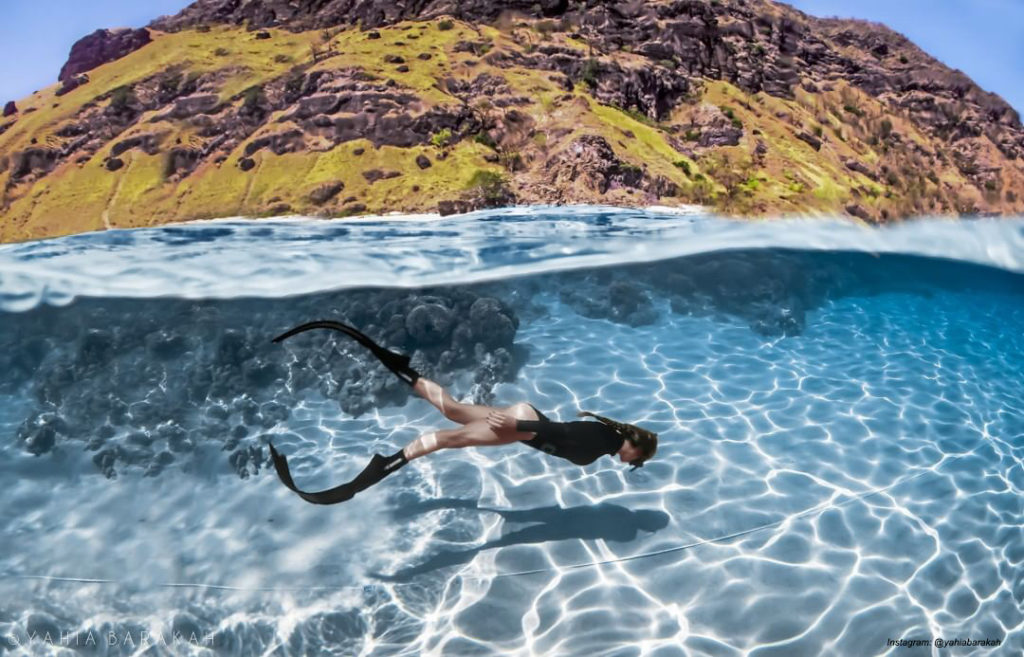 Lush coral reefs teeming with abundance of marine life, it's no wonder that Komodo is one of the top tropical diving destinations in the world. When divers are not keen on putting their scuba gears on, taking things on a slower pace and Komodo snorkeling the day away is definitely a favorite of adventurers seeking to simply bask in the raw charm the islands has to offer.
Snorkeling at Manta Point Komodo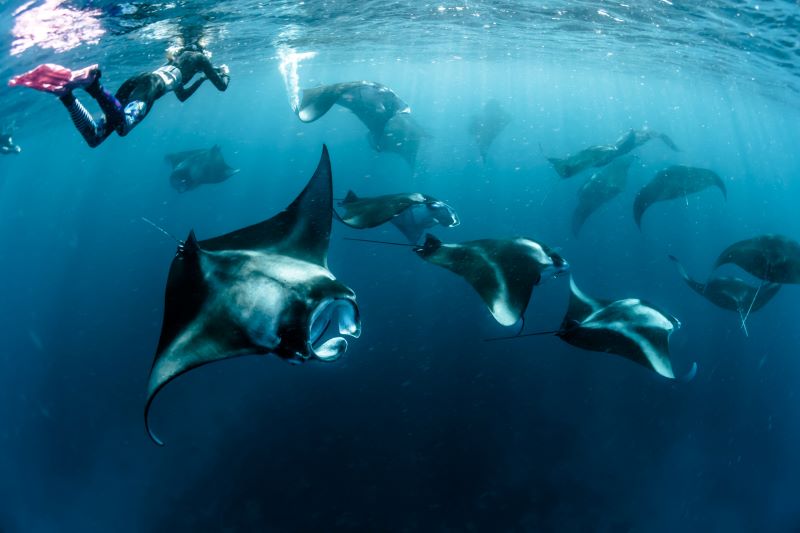 Healthy reefs and an abundance of corals attract the majestic Manta Rays all year-long. The Manta Point of Komodo is otherwise known as Makassar Reef. When it's mating season, divers and snorkelers alike will be rewarded with a flock of mantas swimming and chasing after each other. If you're lucky, one or two curious mantas would swim close enough to you; as if in greeting. These creatures are one of the most intelligent life forms in the ocean and encountering them during Komodo snorkeling is a lifetime privilege that not many can compare.
Kanawa Island: an effortless delve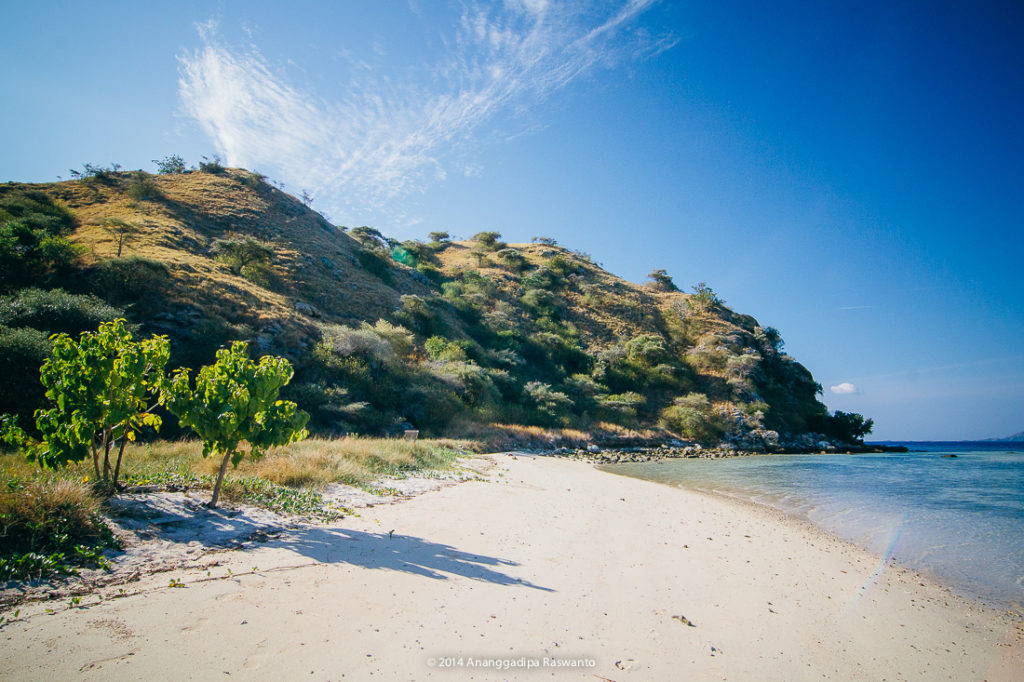 While famed for the staggering biodiversity and spectacular marine life, snorkeling in most sites in Komodo is by no means meant for beginners. The currents in most diving sites are strong and you need to have a professional diving instructor with you. However, it's not the case in Kanawa island as the currents are relatively mild. Certainly one of the most relaxing snorkel you can experience in Komodo. You'll also be able to relax on the beach afterwards, completing one perfect day of reconnecting with nature.
Batu Bolong snorkeling: tough but rewarding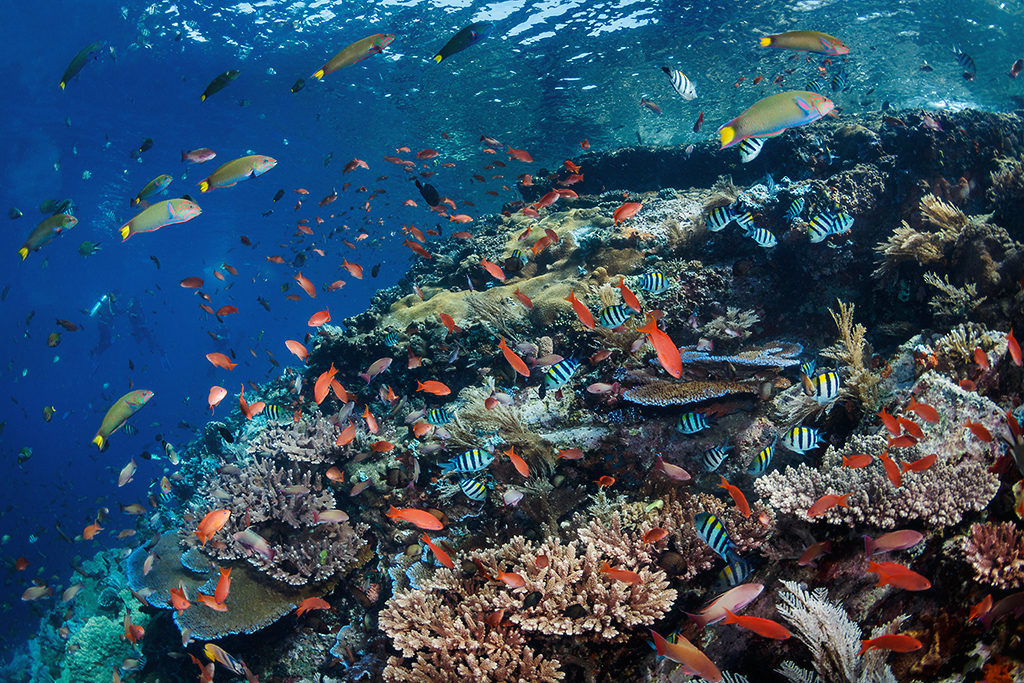 One of the most iconic diving spots in Komodo, Batu Bolong, promises you a fascinating marine ecosystem made up of some of the most diverse species of reefs and bountiful of fishes. This is the site where you can see just why a large part of Indonesia's oceans are nicknamed The Coral Triangle; where over 75% of coral species in the world live and thrive. However, the currents in Batu Bolong are known to be very strong and unpredictable even the most experienced divers are very careful of. It's best to have an experienced guide with you and perhaps you'd consider going on a Komodo liveaboard snorkeling experience. 
Siaba Besar snorkel site
This snorkeling site is known for its mild currents, which makes it effortless to dive and snorkel, just like Kanawa Island. The site is perfect for those who only begun their snorkeling or diving. Despite the mild, protected currents, marine life in this site does not disappoint. The area is extensive, large enough that beginners could spend a good chunk of time here exploring the colorful corals and schools of fishes.
Snorkeling at Tatawa Kecil Komodo
Another place with strong currents, Tatawa Kecil, boasts a diverse reef and schools of fishes, creating a fascinating ecosystem that's an absolute delight to explore. It has an abundance of rock formations and gorgeous coral plateau, where you can meet the mantas if you're in luck. Witness a school of barracudas, black tip reef sharks, and hawkbills turtle thriving in the area.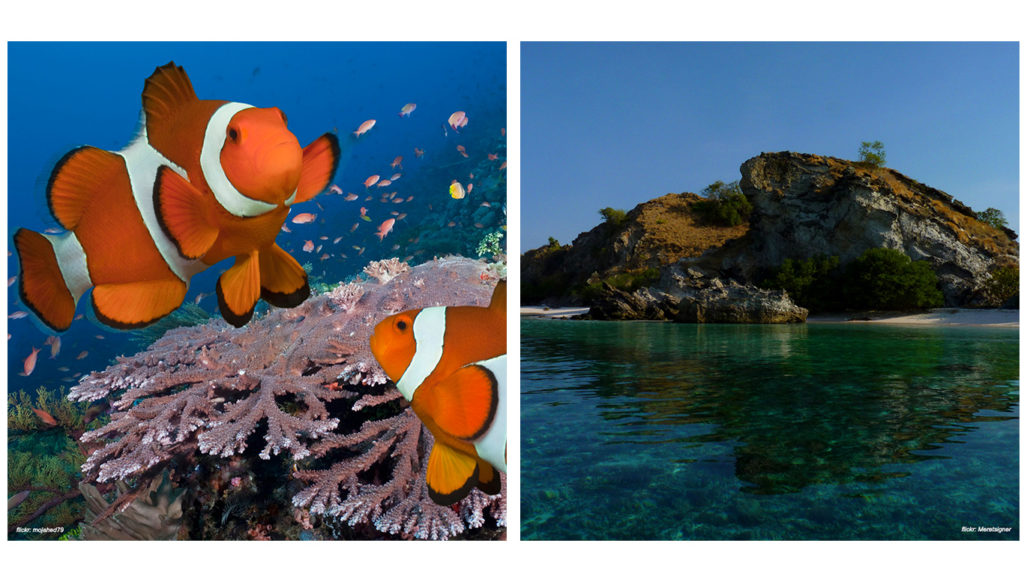 Komodo as a destination is famed for its prehistoric dragon that the diving and snorkeling scenes were largely unknown until the last decade. The remoteness of the cluster of islands has allowed the waters stay pristine and unspoiled by civilization. The wilderness and untamed nature are one of the things that makes adventuring Komodo special. But today, the diving and snorkeling sites in Flores are some of the best things you can experience here. Perhaps it's time to start planning?
Written by: Luna Lifiora – Hello Flores Blog Editorial Team