Diving in Komodo National Park
discover the best diving & snorkeling sites
Have you ever dreamed of swimming with giant Mantas? Our crew will take you to the most beautiful diving & snorkeling sites of the Komodo National Park.
Amazing Batu Bolong
Batu Bolong is a world class dive site ranked amongst the top 10 best dive site in the world. Batu Bolong is a volcanic chimney rising up from the depth of the straight between Komodo Island and Rinca Island where strong currents hit the rock on one side or the other depending of the tide.
Thanks to the currents, Batu Bolong is home to one of the most impressive dive you can do in Komodo National Park. No diving trip in Komodo is complete without a visit to this impressive site. Huge numbers of fish, sharks, turtles, moray eel, lobsters and many more have to be observed in this amazing spot. No need to dive deep as snorkelers will feel like they are into an aquarium full of tropical fish even at the surface.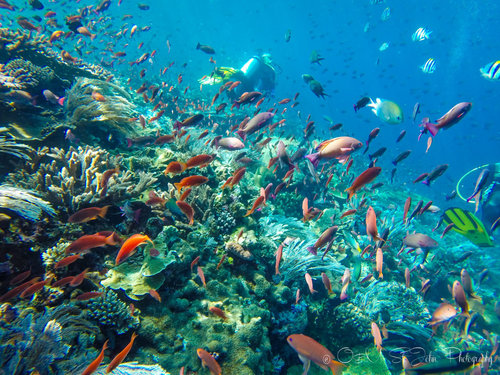 Meet the giant Mantas
Manta Point or Karang Makassar is the longest dive site in the park with more than 2,5 km long. With a depth comprise between 6 to 12 m it is a shallow dive site which makes it also a very popular place to go snorkeling and diving in Komodo National Park. Karang Makassar is called Manta Point due to the presence of Mantas all year long, a huge marine creature that can grow up to 6 meters wide. Though they are huge in size, they are considered as the unharmed sea animal. They are known to gather in big groups of more than 20 swimming dancing around you. Although seeing manta rays can't be guaranteed, Manta Point offers excellent snorkeling experience. Turtles, sharks, eagle rays, giant trevallies, huge clams, various kind of sponges, and cuttlefish are things you may see during your snorkeling.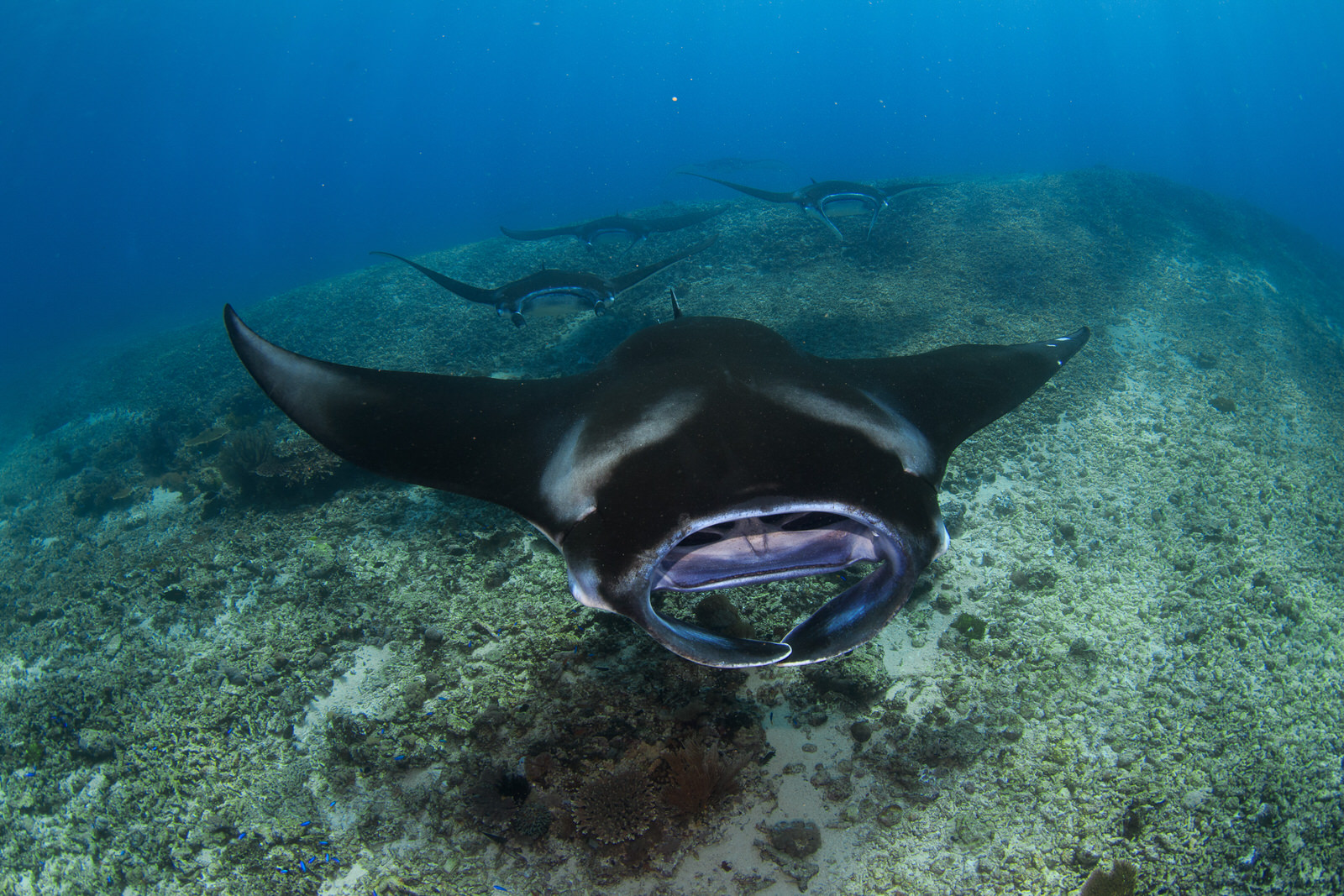 Batu Tiga: The corail garden
Batu Tiga litteraly means « the three rocks » is by far the dive site the most affected by the currents in Komodo National Park. Located in the Linta strait, this dive site is renown for its big fish population. Boulders in the deepest part of the dive site offers excellent habitats for big groupers. Large pelagic fish are very common as well as manta rays, giant trevallies and big school of barracuda. All the coral gardens present around Batu tiga is stunted due to the strong currents. Great rewards for those who have the chance to dive there.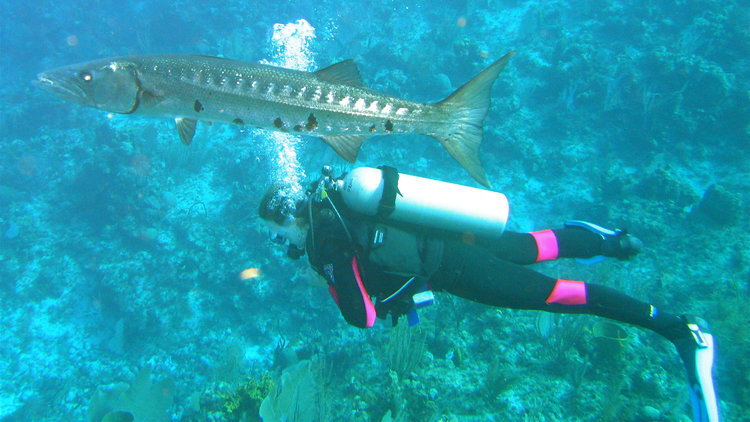 Castel Rock & its wonders
Castle Rock is amongst the very best dive sites of Komodo National Park. Located in the northern part of the park, Castle Rock is a huge underwater pinnacle with its top at 4 m under the surface. This dive site is prone to strong current but the visibility is most of the time very good. When diving in Castle Rock, Komodo, you can expect a huge variety of fish, Manta rays, reef sharks, schools of tuna and barracuda, giant trevallies and even whale sharks! Truly of the most amazing dive you can do in Indonesia.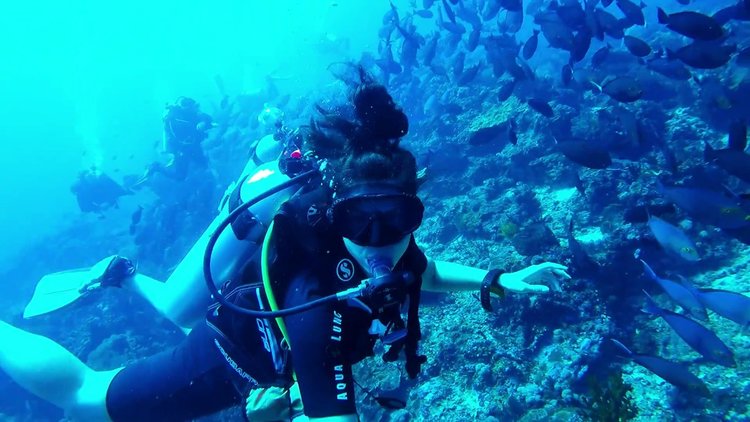 Meet the reef sharks
Cauldron is famous drift dive in the Komodo National Park. Situated in a narrow straight between Gili Lawa Darat and Gili lawa Laut in the northern part of park, this dive sites offers fabulous dives and snorkeling opportunities. The dive can be done one way or the other depending of the current direction. Beautiful coral gardens are present here and Manta rays are usually swimming around. Bumphead parrots fish are very common and gather in large groups around April. Reef sharks also lives inside this passage as well as schools of Batfish. Great underwater life with great drifting sensation for a fantastic dive!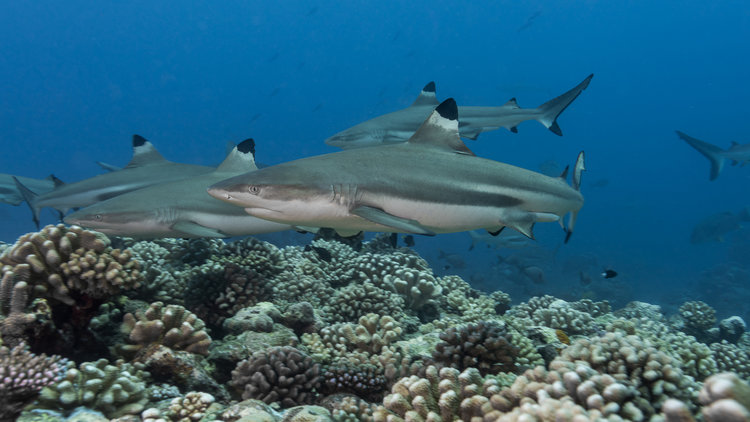 For the experienced ones
Crystal rock is close to Castle rock both located in the nothern part of park. This dive site is recommended for advanced divers as it is subject to strong currents. Crystal rock is a seamount covered by soft corals and this special characteristic makes it a popular Komodo diving site. Its top is exposed at low tide. Reef sharks are always there with white and black tips and even grey sharks. Giant trevallies and schools of tuna, barracuda are often hunting around so there is a lot of action to see while diving in Crystal rock.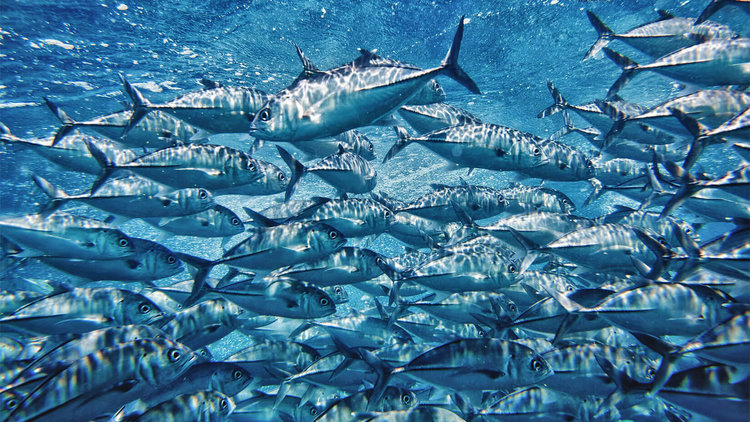 Whales for the lucky ones
Golden passage is one of the best drift dive in the Komodo National Park. The narrow straight between Komodo island and Gili Lawa Darat has also some good snorkeling even if damages have been done to the reef due to illegal fishing. Turtles and lof of fishes can be seen on a beautiful coral reef. The best time to do the dive is when the current is going from east to west. Reef sharks are sleeping on the sandy bottom and pelagic fishes with tuna and trevallies often come in the current to feed. Garden eels are present dancing at the bottom. A must do for every advanced divers, this Komodo diving site offers a very rewarding experience. Gili Lawa Darat bay is a place where whales have been seen!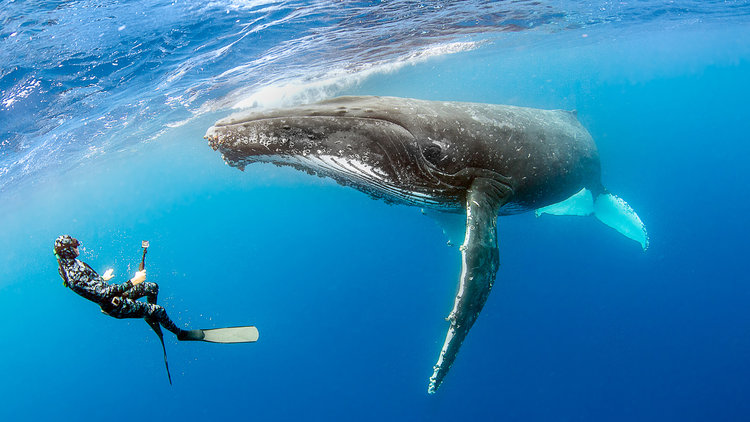 Mantas, turtles & garden of corals at Muan
Mauan is located in front of Siaba Besar in the eastern part of the park. The dive site is subject to currents making it one of the cleaning stations for Manta rays in the Komodo National Park. It is very common to see them swimming in circle in group at the same place to get cleaned from all the parasites by small fish. Encounters generally last longer than in Manta Point. The dive site consists of a long sandy slopes with all the usual encounters of the park, manta shrimps, turtles, scorpion fish, garden of soft corals and of course Manta rays.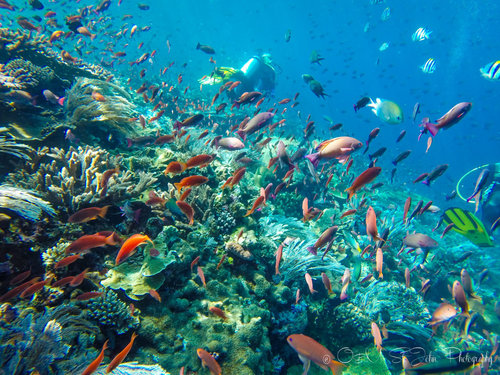 Siaba Besar: Turtle city
Siaba Besar is a shallow seamount located into a quiet bay next to the island Siaba Besar. Often called turtle city by Hello Flores team it is one of our favorite underwater diving sites in the Komodo National Park. The reef is 4-6 meters deep with healthy corals and sand patches around. One of the best place to start diving/snorkeling in the park and will suit everyone. Stone fish and flamboyant cuttlefish are living here and dozen of green turtles set their home into the reef. You will see them going up and down to breath during your time there. You might even see a lonely Barracuda swimming around. We like to call him George!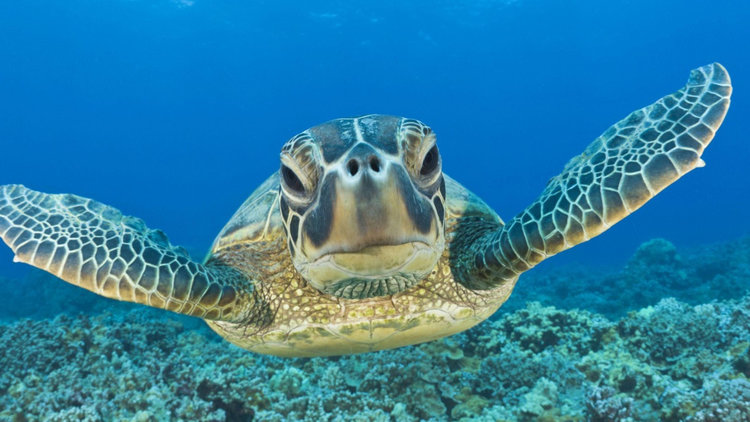 Tatawa kecil: Dugongs for the lucky ones
Tatawa kecil is the small sister of Tatawa besar both located in the center of the Komodo National Park. Tatawa kecil is subject to strong currents as it is in the middle of the Linta strait, the strait between Komodo Island and Rinca Island. On the western part of the dive site, many big rocks and caves have to be found with beautiful coral gardens just under the surface. Coral fishes are present in huge number and variety with large groupers, snappers and sharks. A scuba diving trip in this remote Komodo region gives you a rare opportunity to meet Dugong as well as the Manta Rays which often present on the southern site of the island.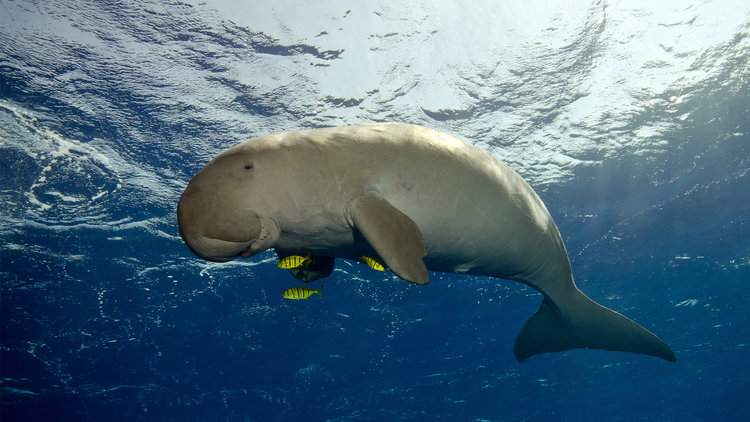 Do you want more information about Diving in Komodo National Park ?
CONTACT US NOW
Discover more...